Chicken Spinach Goat Cheese Salad Recipe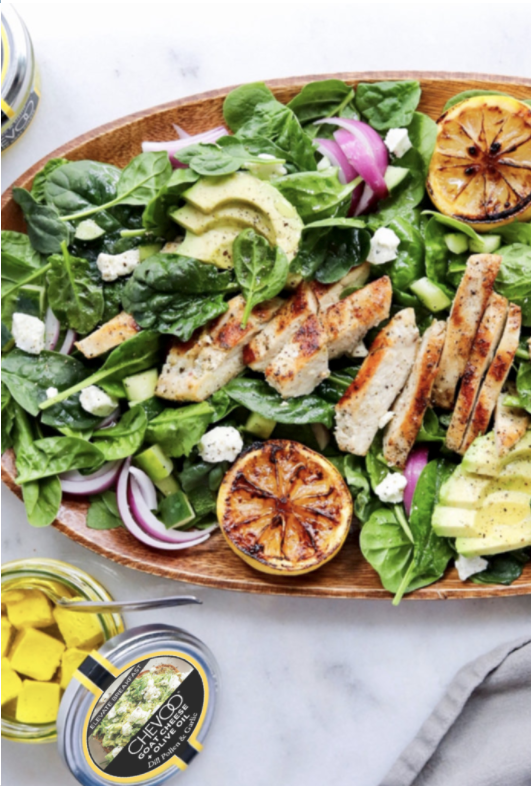 Step 1: Lightly season chicken breasts with salt and pepper. Slice the lemon in half.
Step 2: In a medium skillet, heat 1-2 Tbsp. infused CHEVOO olive oil, and grill the chicken for about 6 minutes per side. Lay the lemon halves face down in the pan and grill until softened and browned.
Step 3: Slice the onion and avocado and dice the cucumber.
Step 4: Add spinach to a platter; top with the vegetables, chicken, and CHEVOO marinated goat cheese. Squeeze the lemons and drizzle oil.
Serve as a delicious side salad while entertaining - or enjoy it all for yourself! Yum.
1 Jar CHEVOO Dill Pollen & Garlic
1 lb chicken breasts
1 Cucumber
1 Avocado
1 Bag Baby Spinach
1 Lemon
1/2 Red Onion
Recipe by @cookathomemom